monitoring simplified
Never let your users see slow
Website / App

and be top of your SEO using web vitals. Receive alerts & insights in real-time on health and performance.
Join
2500+ businesses
already using
Simple Ops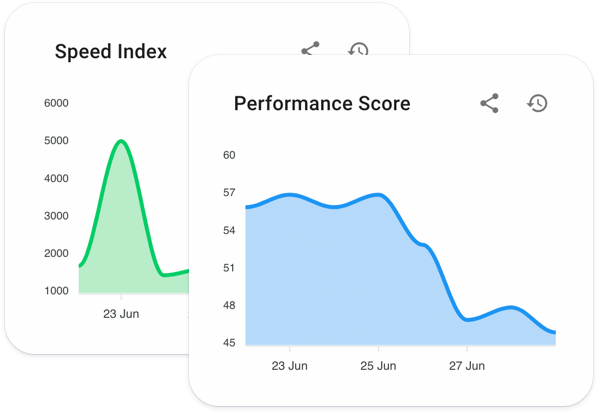 Performance metrics everyday
Monitor your website's health & performance with overview metrics or dig deeper with detailed charts over time. Keep track of uptime, response time, speed, performance and many more.
Web vitals for SEO
Monitor your website's core web vitals automatically. Keep track of all web vitals including core web vitals like Largest Content Paintful (LCP), First Input Delay (FID), Cumulative Layout Shift (CLS).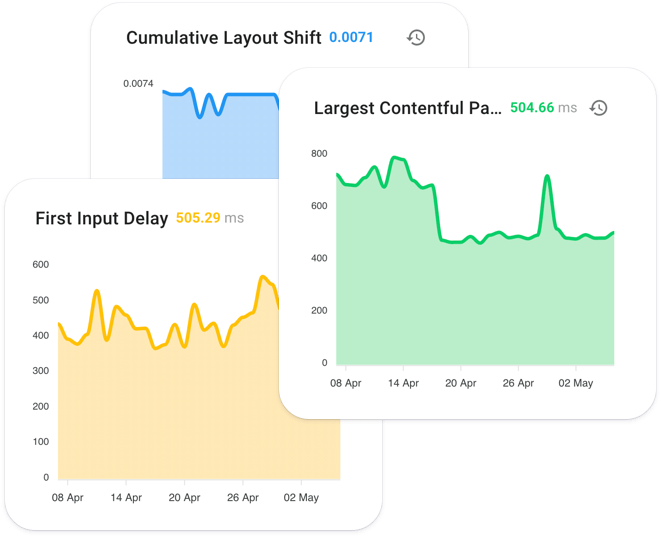 Receive alerts in real-time
Seamlessly integrate notification channels for you and your teammates including Email, Push notifications, Telegram, Slack, Messenger, Google Chat and webhook. Get realtime alerts and react before your users even notice.
Real user metrics
Regularly get real-world Chrome user experience metrics right from the dashboard. It updates every week so you can measure improvements.
Keep your certificates up-to-date
Never miss updating SSL certificates of your website and stay on top of SEO. Get alerts 30 days before your certificate expires.

Global monitoring
Choose from 5 different locations worldwide. We double-check from two more locations whenever an error occurs to confirm downtime.
Monitor performance, speed and uptime across your websites
Monitor uptime for your API with different request types
Monitor Servers uptime and availability using IP address
Save money each month

with one platform that does it all
See how Simple Ops compares
That's over $30 in savings!
2500+ businesses

keep their websites up using Simple Ops and they love it. Here's what they are saying.

4.9

based on user reviews
Simpleops is a very useful and simple tool to keep an eye on the performance and uptime of your website and most importantly the history to track regressions. I got the first metrics as soon as I created my account and it alerted me when I had a downtime few days later.
Simo Elalj
Founder at RefurbMe